Holy Island Resort
Please be aware, Holy Island Resort Ynys Môn is still in the planning stages and is currently not taking bookings.  Keep an eye on our social media, or sign-up for our email newsletter to be the first to hear news about the project.
Welcome to Holy Island
We are excited to announce plans for a brand new Bluestone resort on the beautiful North Wales coast. In a groundbreaking and iconic development with UK property developer Land and Lakes, we are creating a luxury destination on the site of the Penrhos Estate at Holy Island, Ynys Môn.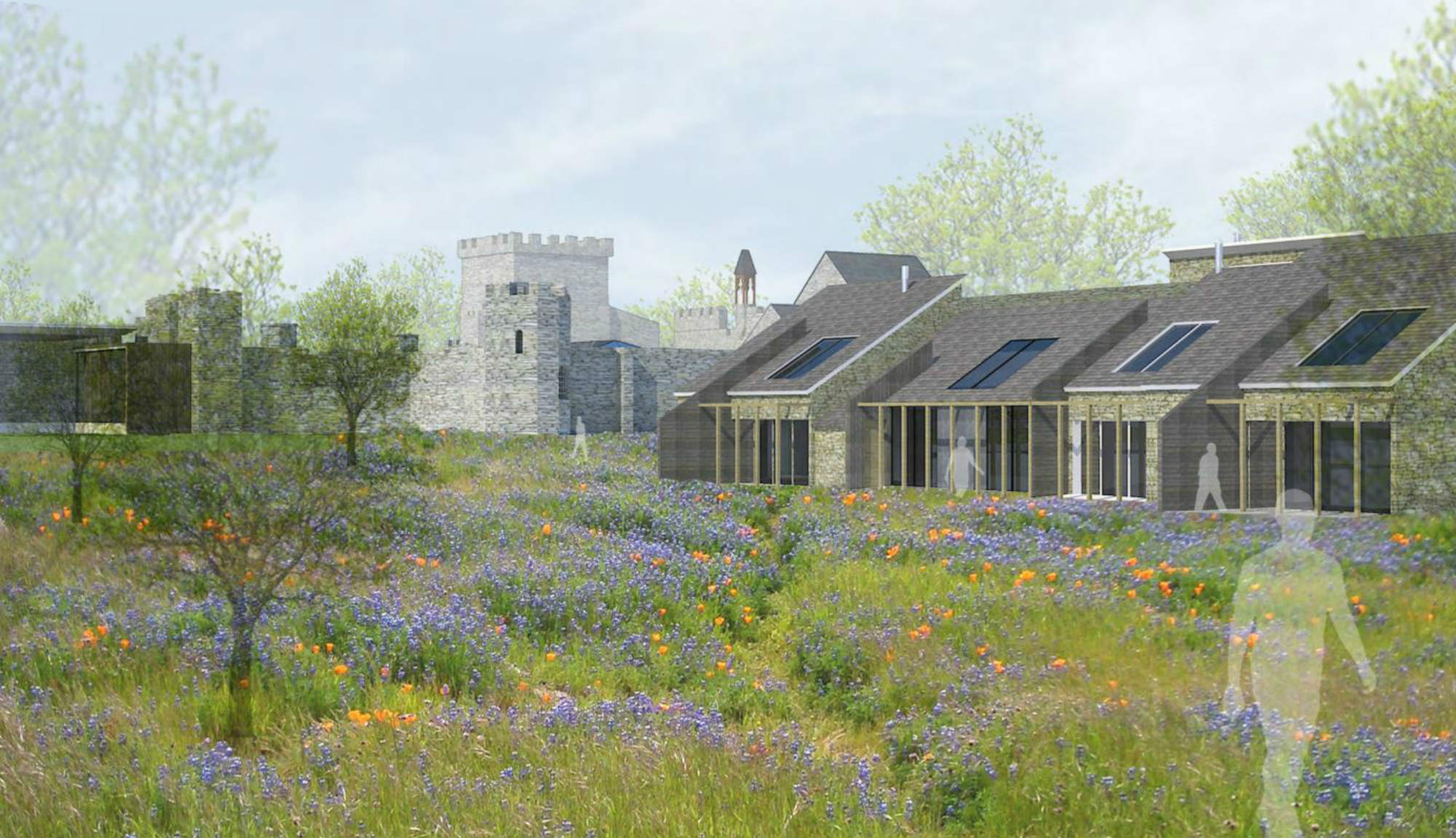 Named the Bluestone Holy Island Resort Ynys Môn, the luxury destination will sit on the site of the historic Penrhos Estate, with 456 luxury lodges offering views of the spectacular coastline and sweeping beaches.
A World-Class Resort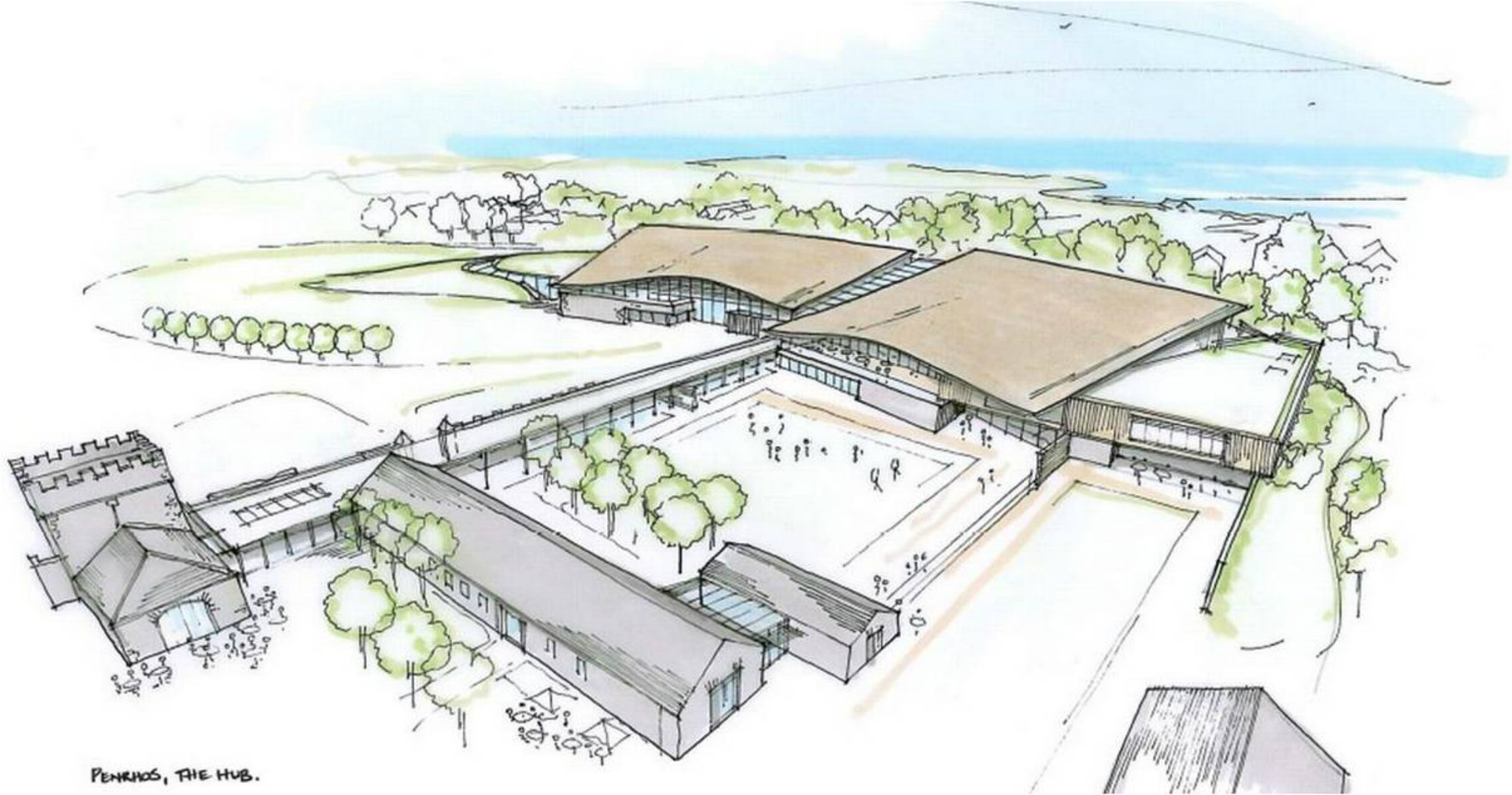 Carefully planned in harmony with the stunning setting, the new development will feature an indoor sub-tropical water park, premium restaurants, a luxury spa, and a water sports centre. 
Guests will be able to admire some of the UK's most spectacular scenery as they ramble along nature trails, woodland walks, and 29 hectares of coastal path that can be accessed from the resort. At the heart of the project is Bluestone's commitment to lovingly rejuvenate and protect this unique and breathtaking corner of Wales.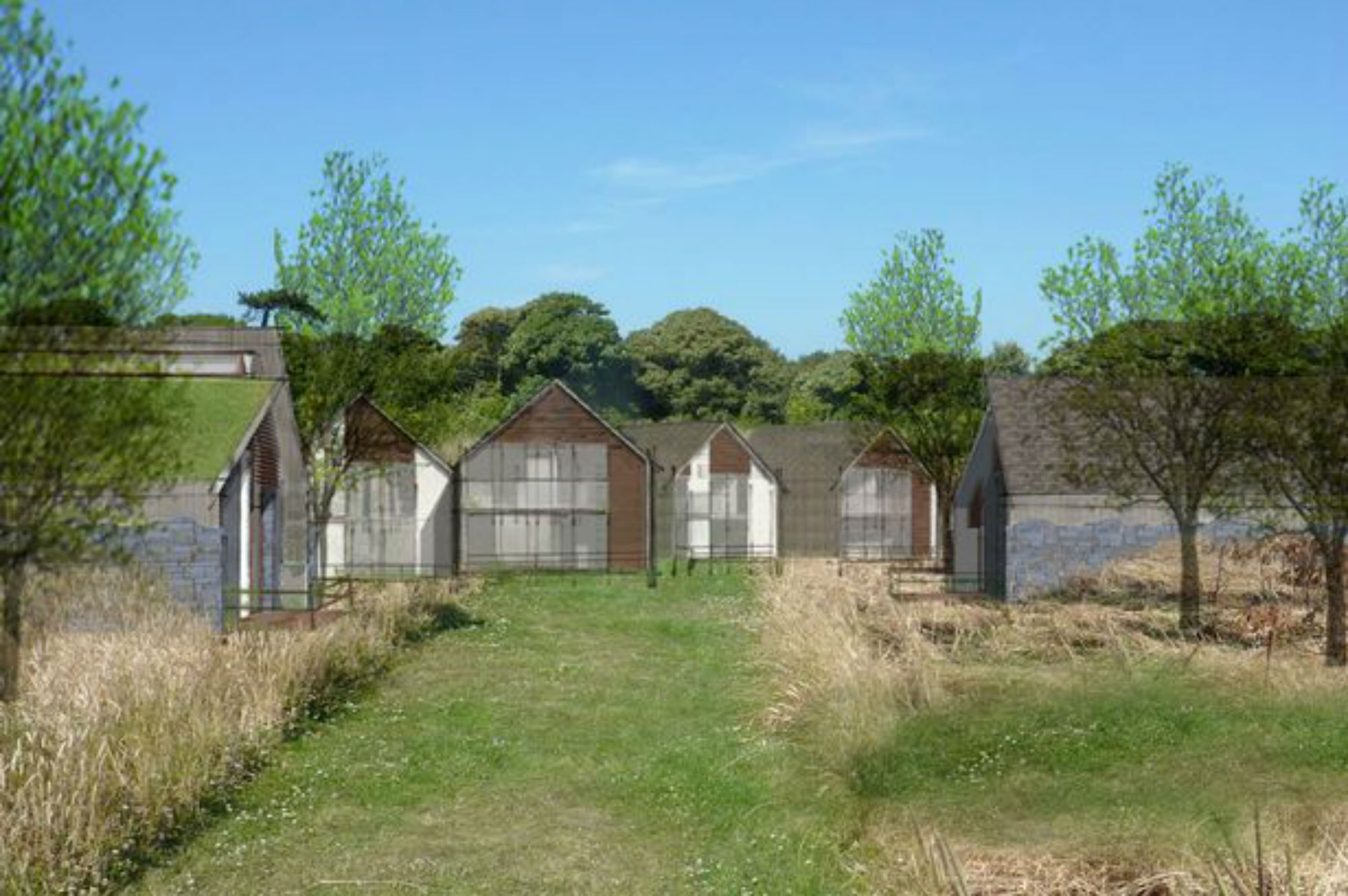 Extensive planning has gone into ensuring that the resort will regenerate the local economy and complement this Area of Outstanding Natural Beauty. The luxury lodges will be designed to fit into Penrhos' unique and distinctive character, while the historic buildings on the estate will be thoughtfully and respectfully restored and given new purpose.
The exciting £150million project is predicted to create 600 jobs during construction, while the finished site will employ close to 1,000 people. As an Area of Outstanding Natural Beauty, Holy Island is an ancient, beautiful corner of North Wales. Find out more about what we have planned for Bluestone's second home in Wales.
A New Chapter For Ynys Môn
Outline planning permission has already been approved and the next step is to secure funding, which is already underway.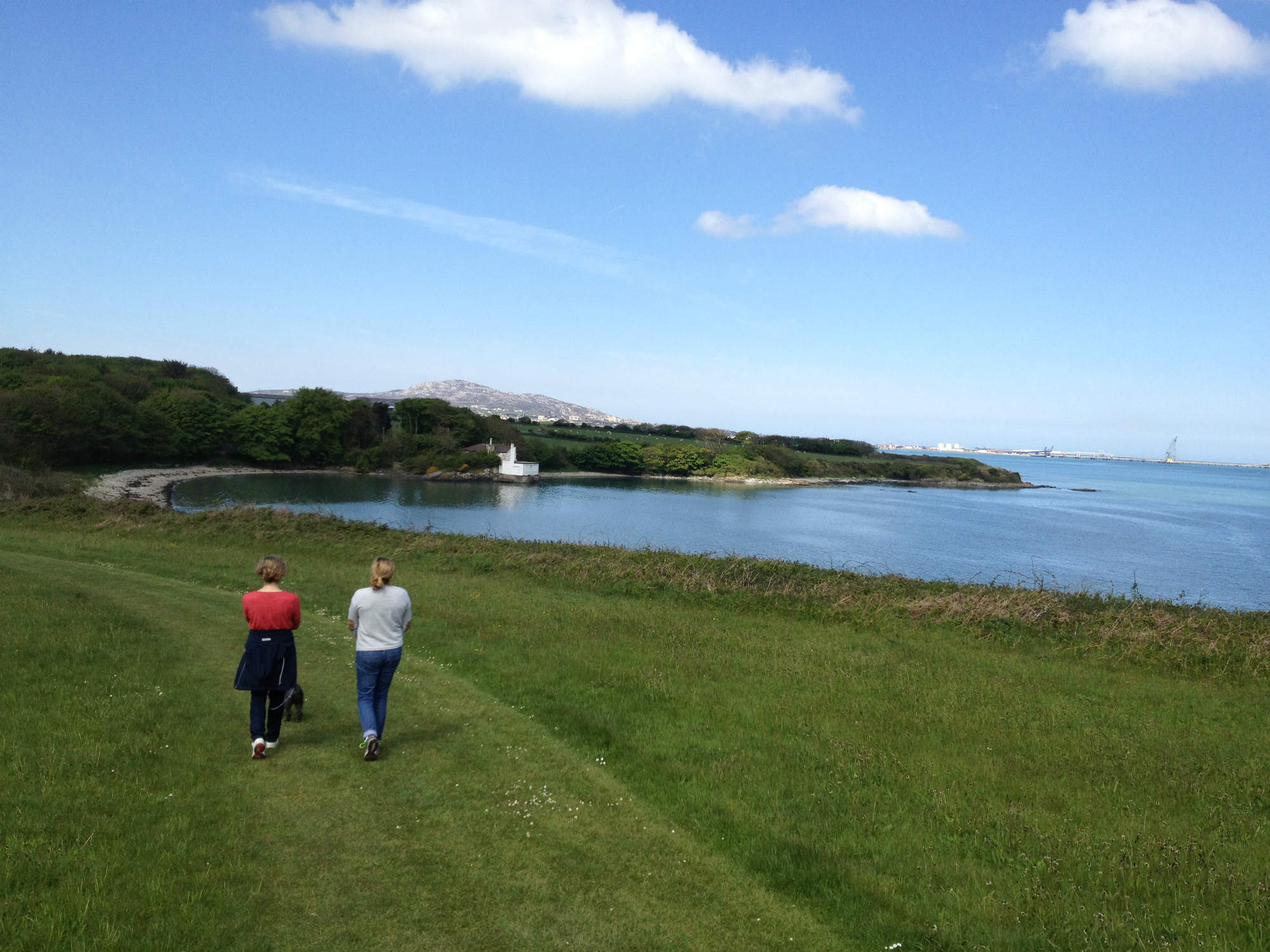 We will be working with leading UK developer Land and Lakes Ltd to create a resort in keeping with the meadows, woodland, and glorious beaches of the landscape and that reflect Bluestone's Free Range ethos.
Close to Holyhead, the resort is easily accessible by rail, road, and ferry. It will be just 90 minutes from Liverpool and under four hours from London, while the island's ferry terminal can welcome thousands of visitors from across the Irish Sea.
Investing In Wales
CEO William McNamara is passionate about investing in Wales and creating a destination that shows off its beauty. At the same time, we want to attract people to the region, generating jobs and opportunities for local people and businesses.
He said: "I'm delighted that Bluestone will create a premier destination on the Land and Lakes site that will bring millions of pounds of investment and hundreds of jobs to the area while celebrating Ynys Môn's incredible beauty.
"It's a part of Wales that deserves to be shown off to the rest of the world, but it also needs to be developed carefully, respecting and protecting its stunning environment, much like we continue to do in Pembrokeshire.
"It's also a significant deal for Wales, and a sign that Welsh businesses believe in our nation - giving thousands of families across the border a reason to visit our beautiful country, spend their holidays here and be part of our story."

A Commitment to Ynys Môn
Bluestone is dedicated to making the Holy Island Resort a success for the entire community and hopes it will grow and flourish with us. We work hard to support and promote the local area, using local suppliers to create employment and work opportunities.
In 2010 we launched the Bluestone Foundation, which helps environmental, economic, and social projects in Pembrokeshire.
Pembrokeshire
The Holy Island Resort will work in tandem with our much-loved eco family resort in the Pembrokeshire Coast National Park. It's an exciting time for Bluestone.
---
Popular Questions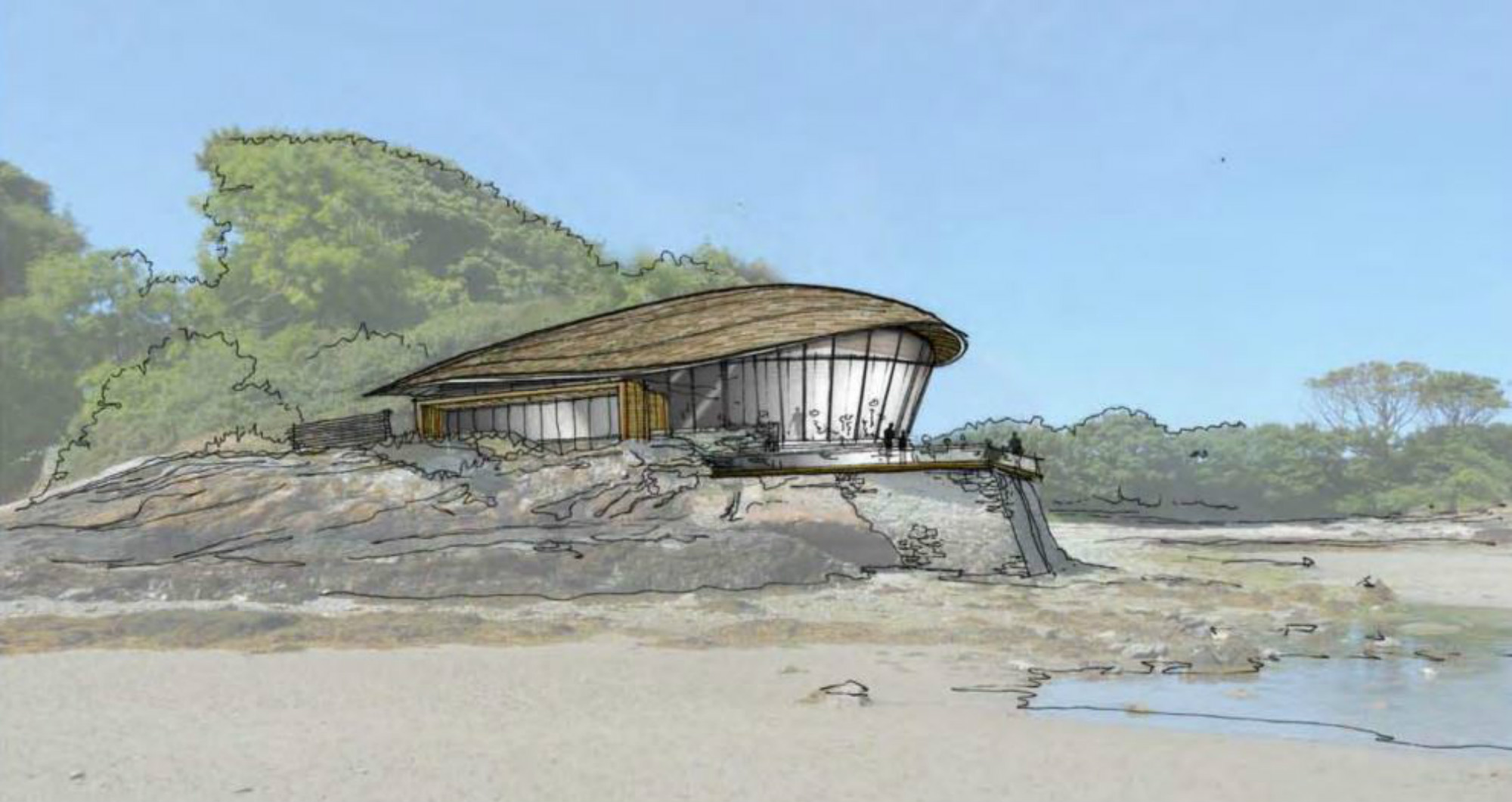 Bluestone has a commitment to openness and transparency, and now our plans for our new Holy Island Resort on Ynys Môn have been revealed, we want to give you as much information as possible about the exciting project. Here you can find further details about the resort, how it will impact the local area, and the economic and environmental benefits of the project.
The Resort
What will be on the resort?
The resort will have 456 luxury lodges that will provide stunning views over the Ynys Môn coastline, in an experience like nothing else in Wales. Central to the resort will be its food and drink and a selection of premium restaurants, some set right on Holy Island's beaches, are planned.
We can't think of a better combination than a night of fine dining and a moonlit walk on the beach under the summer stars. At the heart of our plans is a luxury spa - a retreat from modern life set in the restored ruins of Penrhos House - and for more active pursuits, an indoor subtropical water park. The 100 acres of a nature reserve adjacent to an inland sea where a visitor centre will be accompanied by nature trails and woodland walks. 29 acres of Coastal Path will surround the resort. There will be far more to come, but this gives you a flavour of what we are planning.
What will the food and drink be like?
We're planning a selection of outstanding restaurants - two that will be right on the beach. The estate's former Bathing House will be turned into a glass-fronted restaurant perched beside the beach, with spectacular coastal views across the blue seas of Ynys Môn. Another bistro restaurant will sit on the site of the former boathouse, nestled in a little cove of the resort's coastline.
There will also be cafés, restaurants, and bars around the site, including in the Hub, Farmer's Market, and Spa areas.

Will the public be able to visit?
The access along the beaches will be improved and maintained to a high standard so that members of the public can stroll along the sandy stretches and eat at the destination coastal restaurants.
What will the lodges be like?
The 456 lodges will be built in three different styles and in various sizes - but all created sustainably and in keeping with their environment. With glass frontages and grass roofing, a premier selection will look directly out to sea, while others will sit in the estate's rambling woodland.
Where exactly is it?
The resort will be created on the former Penrhos estate on Ynys Môn's Holy Island, surrounded on one side by sweeping beaches and a glistening seascape and by meadows and rambling woodland on the others.
Ynys Môn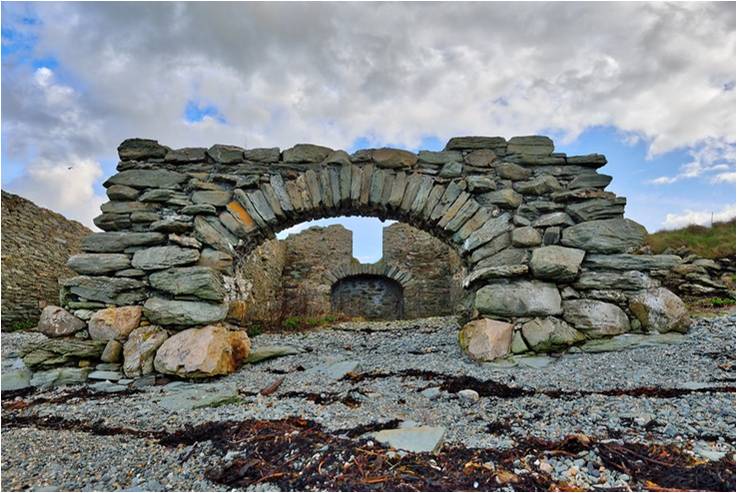 How will we preserve the area's history?
We want to celebrate the Penrhos estate's history by carefully restoring as many of the structures as possible. We're looking carefully at how the wings and towers could be used and want to retain the character of the historic estate. A sense of history and place is a key part of the Bluestone ethos, and we fully intend for guests to experience the spirit of Penrhos during their stay.
How will Bluestone's plans impact the environment?
This resort has been specifically designed so it is tailored to the natural environment. Where possible, we will seek to carefully restore and complement the existing Penrhos estate and give guests access to its rambling woodlands and glorious sweeping beaches. We are highly experienced in creating a resort that respects and protects its environment and have a great deal of knowledge in co-existing with natural habitats - and helping grow and educate people around vulnerable species.
It will follow the 'Free Range' natural ethos of our resort in Pembrokeshire, where we have created an experience that allows adults and children alike to have fun, reconnect, and explore nature. We're also making a commitment to use as little plastic as possible in the resort's construction and operation and choose to work with partners who share this attitude.
What about the coastal path and nature reserve?
We're investing in maintaining and caring for the reserve and are committed to keeping public access open and well looked after so people can visit the beaches, woodlands, and meadows. We want to restore and protect the beauty of the area, so it can be appreciated and enjoyed by everyone.
Bluestone's Track Record

What effect will Bluestone have on Holy Island?
Bluestone is a success story born and bred in Wales, that has always sought to give back to its communities and work with local suppliers. In Pembrokeshire, we work with a vast growing network of local people, businesses, and organisations - putting millions back into our community thanks to a firm commitment to work with local suppliers.
We've actively tried to grow local businesses and in turn, generate jobs in our supply chain. By always buying local first, we support hundreds of jobs and create and sustain the business. Holy Island, like Pembrokeshire, is not home to a plethora of major industries or corporate employers - so we know that by doing business locally we'll make a real difference.
We also recently handed over 30% of the business to our staff - recognising that it is them that have grown Bluestone. We give back to communities through our Bluestone Foundation, donating more than £110,000 to local charitable organisations since it was set up in 2010.
What will Bluestone do for us on Holy Island?
We believe this resort can be a game-changer for Holy Island and the wider Ynys Môn area. Not only do we believe thousands of people will come to our resort and explore the area, but it will raise the profile of Holy Island as a destination - attracting many more visitors.
As part of the planning process, businesses in the region spoke of their support and the need for a resort that will make Holy Island a globally recognised attraction. We want to work with these businesses to make that goal a reality in just a few short years. We also believe we can create more than a thousand jobs in an area where people have traditionally left in search of employment.
These jobs will help rejuvenate the region and give it a positive story to tell while encouraging local people to find employment locally - helping preserve culture and language. We're prepared to invest millions to make that happen for the benefit of Holy Island, North Wales, and our nation.
How does the planned nuclear power affect Bluestone's plans?
The plans for a nuclear power station in Anglesey have been in place for a long time, but we don't think its potential construction or operation will have an impact on our plans or our guests' experience.
There are a lot of land, sea, and miles between our plans on the beaches of beautiful Holy Island, and the north coast of Anglesey, where the power station could be located.