Mission Statement: Our Free Range Future
Find out about our promise as a business to work towards a sustainable and green future.
 What is Free Range?
The Free Range ethos runs through everything we do at Bluestone, from our energy policy to the food on our menus. With Bluestone, you get the freedom to roam, good food proudly sourced from Pembrokeshire, thoughtful care, and a place you really feel at home.
It's why we're different and it's what we're proud of. We're in the middle of the Pembrokeshire Coast National Park, surrounded by incredible countryside, beaches, wildlife, and history - so we've got a lot to live up to.
At Bluestone, we're passionate about our mission to provide:
- A spirited visitor experience
- Inspiring memories in beautiful surroundings
- Ensuring guests leave with their inner selves relaxed and refreshed
A Responsible Business
We aim to build long-term, sustainable, and mutually beneficial relationships with all of our stakeholders. We genuinely care about our people, our customers, our suppliers, our community, and our environment and these are at the heart of our brand values.
We are not perfect, but we consider ourselves to be progressive, constantly learning, and endeavour to improve the way we do things. Neither are we interested in following the pack, but would rather be unique and pioneering with a 'can-do' attitude to our challenges.
We have positioned ourselves as a sustainable tourism business and this is reflected in the overall company objective. We need to set robust but achievable goals and demonstrate that we are true to our word.
Free Range Future
Bluestone's Corporate Responsibility Strategy
Our 'Free Range' Manifesto embodies our mission, and the embedding of Corporate Responsibility in our business model supports Free-Ranging; locally, regionally, globally, and right here at Bluestone National Park Resort - now and into the future.
"We do not claim to be paragons of environmental virtue and we are not guilt-laying preachers of the green gospel.
We simply seek to achieve our foremost mission in a responsible manner, while sharing and learning from others. Free Range Future is our way of not doing anything today which our children will have to pay for tomorrow".
William McNamara, Founder, and CEO, Bluestone Resorts Ltd
.
Embedding Responsibility
Free Range Future is built on The Bluestone Way; a business ethic based on focus through three lenses; People, Product, and Profit. Since its conception in 2008 the core values of Bluestone have stood on these 3 solid pillars which mirror the 3 core elements of Sustainable Development: Social – Environmental – Economic.
People: our staff, our guests, and all our stakeholders – every person counts.
Product: spirited visitor experiences, inspired memories, excellent service, national park, Free Range Fun.
Profit: if we look after our people and our product, our profits will look after the business in the future, creating more opportunities for our people and our product to thrive.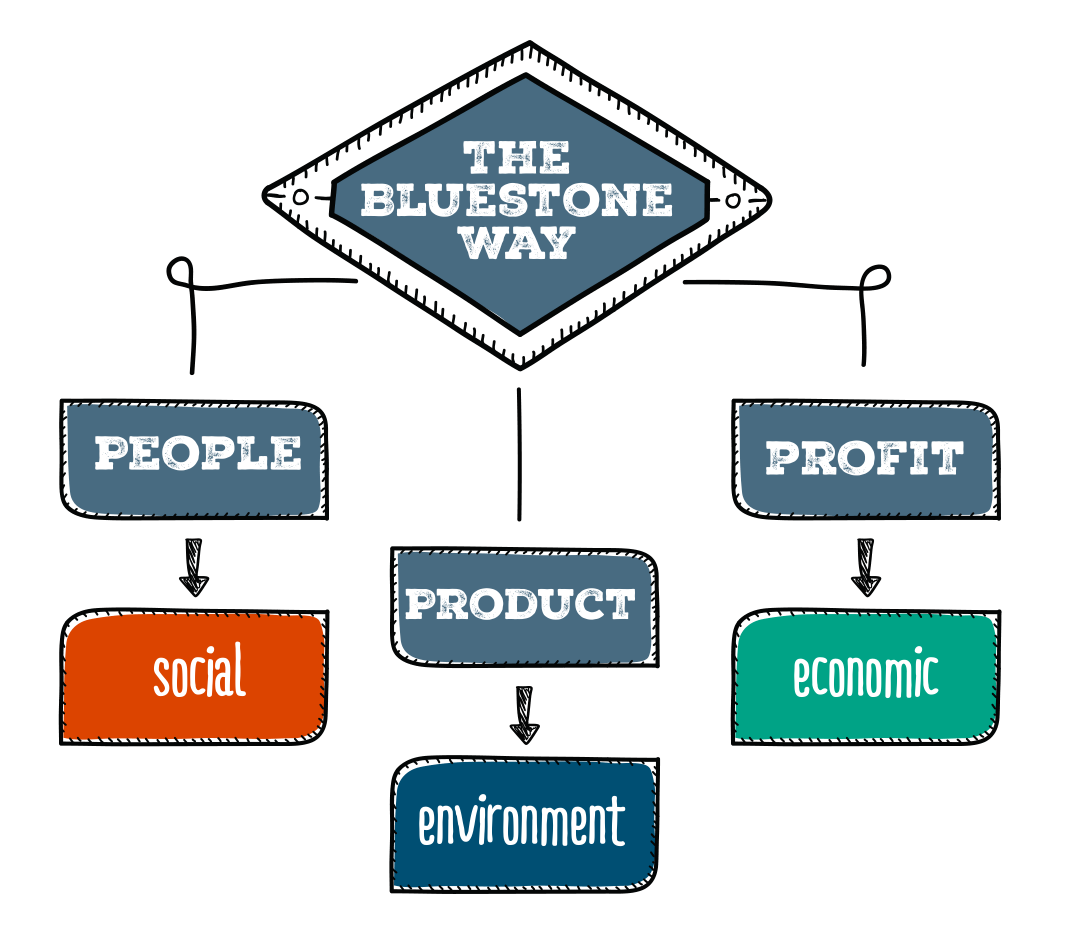 Responsibility and sustainable development are at the heart of Bluestone's brand values.
The principles on which the business operates today have been its building blocks since before we opened in 2008. Founder William McNamara penned these values prior to shaping the business model, and Bluestone has checked itself against them at every step of its journey.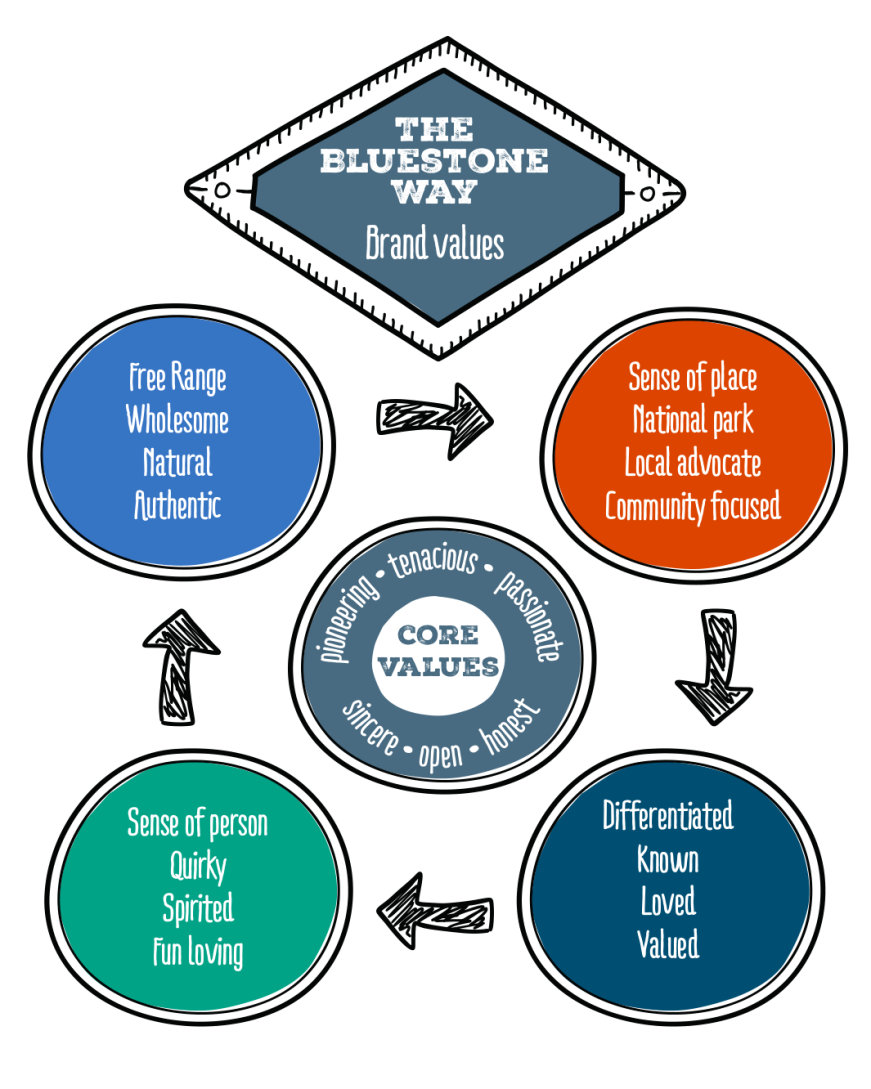 Green Key
A Green Key is a promise to its guests that they are helping to make a difference on an environmental level. The high environmental standards expected of these establishments are maintained through rigorous documentation and frequent audits. Green Key is the largest global eco-label, awarded across 57 countries worldwide.
Green Key Wales launched in April 2015 and offers a growing collection of the country's most environmentally sustainable destinations, ensuring that wherever you are in Wales, you can make the best choice for the environment, as well as discovering some of the finest hospitality providers in the country.
Discover More