Free Range Foraging For Blackberries
Free Range Foraging For Blackberries
After a fantastic summer, our hedgerows are brimming with fruit! Around the resort in autumn, you'll find hazelnuts, apples, blackberries, sloes, elderberries. Arm yourself with a Tupperware, pull on your wellies, and head out along the nature trails to harvest your own family fruity feast. 
If it's your first time foraging then take pictures of the fruits you are looking for with you, a few wild berries are poisonous if consumed so this helps to avoid confusion. Gloves are a good way to protect your hands from prickles that might be hiding around the fruit too!
When you get back to your lodge warm up with our tasty Blackberry and Apple crumble recipe. The freshest fruit makes the tastiest treats and after the walking to find them the calories will have cancelled themselves out already!
It's easy to make so it's a great way of encouraging the children into the kitchen, they'll be super proud knowing that they helped to pick, prep, and bake pudding!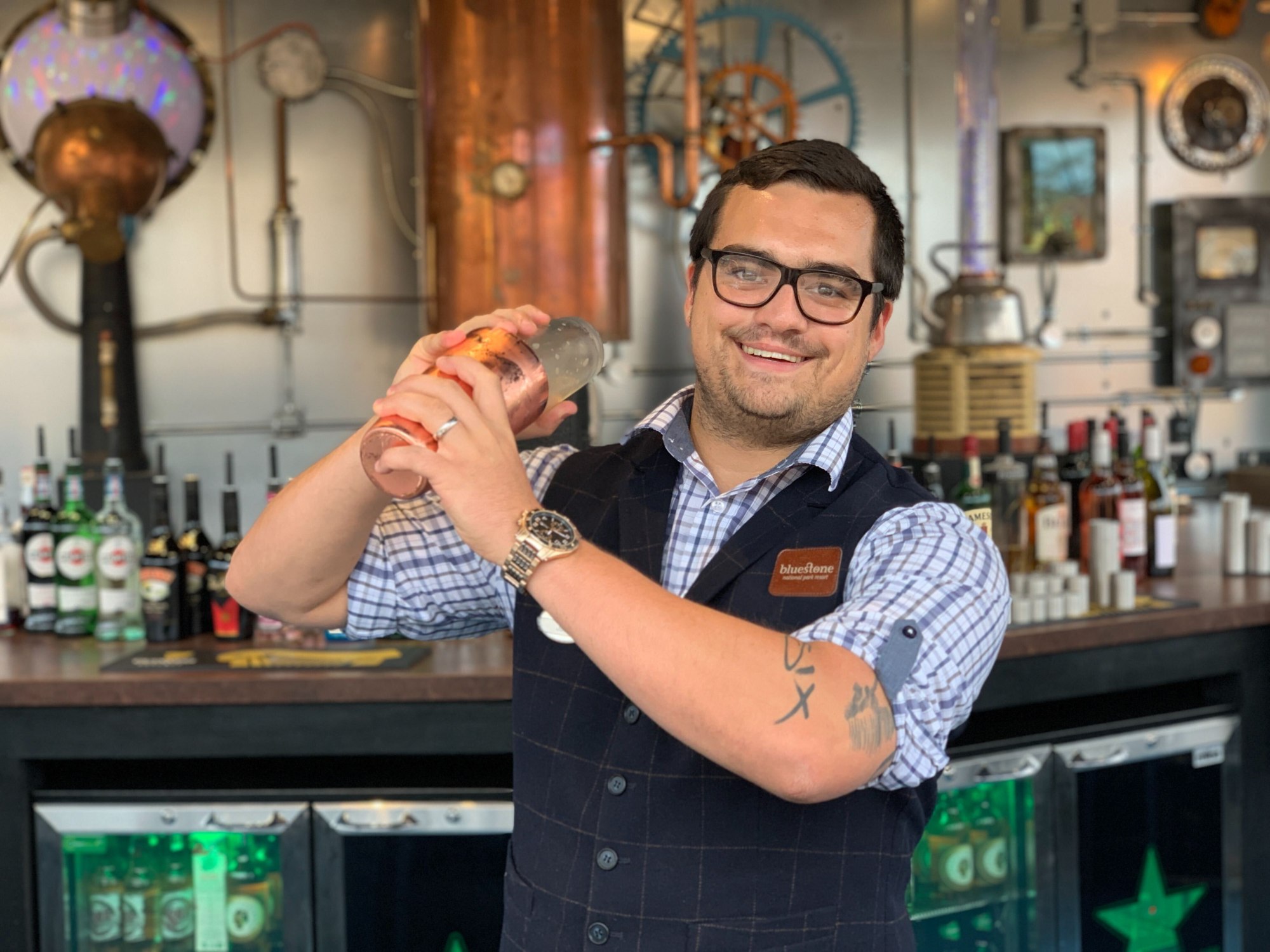 Bluestone Blackberry and Apple Crumble
You'll need: 
500g blackberries
300g raspberries

1kg cooking apples

Juice of half a lemon

4 tbsp granulated sugar

150g porridge oats

100g plain flour

75g demerara sugar

100g unsalted butter
What to do:
• Preheat the oven to 180°C

• Wash the blackberries and raspberries in iced water to remove any bugs then pick out the stalks and gently pat them dry

• Peel, cut, core, and quarter the apples before cutting them into thin slices

• Pop the apple in an ovenproof dish and pour over the lemon juice, mixing gently

• Put them in the oven for 20 minutes

While they're cooking start on the topping...

• Place the porridge oats, flour, sugar, and butter in a bowl and rub them together with your fingertips

• Remove the apple from the oven gently mix in the blackberries and sprinkle over the granulated sugar

• Cover the fruit with the crumble mixture

• Bake for 45 minutes until golden brown

• Serve with custard, fresh cream, or vanilla ice cream
Follow us on Instagram to keep up with our latest foraging finds from across the resort!